Weddings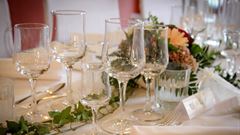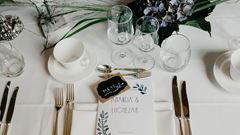 We have many years of experience in helping couples celebrate their weddings. Details and planning are of utmost importance. We would love to help you plan your wedding together with our partners to make sure you have an unforgettable day.
Summer and winter weddings
In summertime, the wedding ceremony can take place in the beautiful castle grounds/park or why not in one of the reception halls in the castle.
In winter, the ceremony can take place outside among lit torches in the castle courtyard to create a sparkling and memorable event. After the ceremony, the guests can continue the celebration in one of the halls inside the castle.